Take Our Free Gut Health Quiz!

Natural Stacks is a natural supplement brand that caters to brain health using the most natural ingredients in every supplement. The company was founded in 2014 by Roy Krebs who is currently the CEO. He created this brand with the vision of feeding starving brains with nutrients. From the beginning, the objective was to provide highly targeted supplements that zero in on one or two functions and/or deficiencies, allowing customers to "stack" products together as they need, hence the name. The Natural Stacks products are available on their website as well as Amazon.
What is Natural Stacks?
Natural Stacks supplements are made with unrivaled transparency because they believe it is your right to know exactly what you're putting into your body. The innovative formulas feature ingredient traceability, full label disclosure, and 3rd party lab testing on every single batch. They source 100% of their ingredients which allows them to control the entire supply chain. In addition, their ingredients are grown with integrity and consistently processed for maximum potency and bioavailability. They are all 100% organic, with no harmful artificial and chemical additives or fillers.
There are a wide range of products available from Natural Stacks and they predominantly focus on improving brain functions like mood, sleep, energy, focus, and memory. Most of these products fall into the category of nootropics. Nootropics have also been called "smart drugs". They are a diverse group of medicinal substances whose action improves human thinking, learning, and memory, especially in cases where these functions are impaired [1].
Product pages on their website provide a decent overview of the functional targets of each supplement and how the active ingredients work toward these effects. In many instances there are scientific references for the benefits of specific ingredients used in the formulations. Additionally, you can purchase grouped packages that are offered so that you can "stack" multiple supplements together for greater benefit for a specific area of need.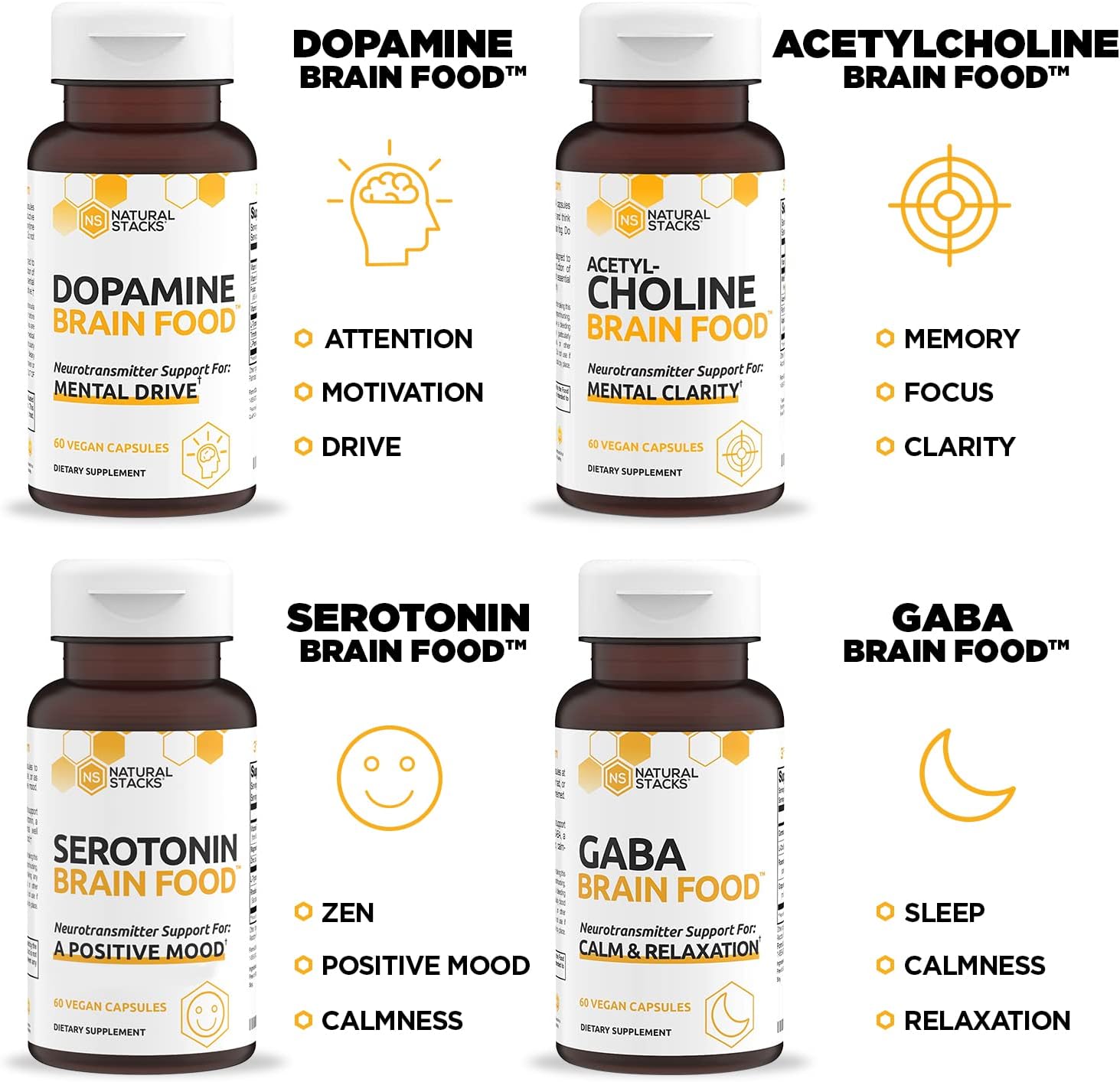 What are the Claimed Benefits of Natural Stack?
According to the Natural Stacks website these are the claimed benefits of the products based on scientific studies:
Improve Mood

Enhance Cognitive Function

Increase Energy Levels

Improve Sleep Quality

Decrease Stress and Anxiety

Improves Memory

Combats Brain Fog
Pros of Natural Stacks:
Safe and effective formula

Science backed product

Wide range of brain health supplements 

Safe inactive ingredients

Highly absorbable, clean ingredients

Full ingredient disclosure

Targeted products allow customized nootropic packages

Free shipping on orders over $60
Cons of Natural Stacks:
Not FDA approved

A little more expensive than other options

Restrictive refund policy

Prohibited from being used by children below the age of 18 years
Overall Natural Stacks gets good reviews from it's users and independent reviewers. As with any type of health supplement there may be sensitivities that can be triggered that can cause other health issues so, we recommend that you consult with a doctor or certified nutritionist before consuming. In addition, it can take time and consistency for any supplement to show anticipated results, and overall results can vary from individual to individual.