Take Our Free Gut Health Quiz!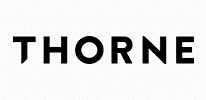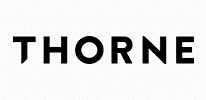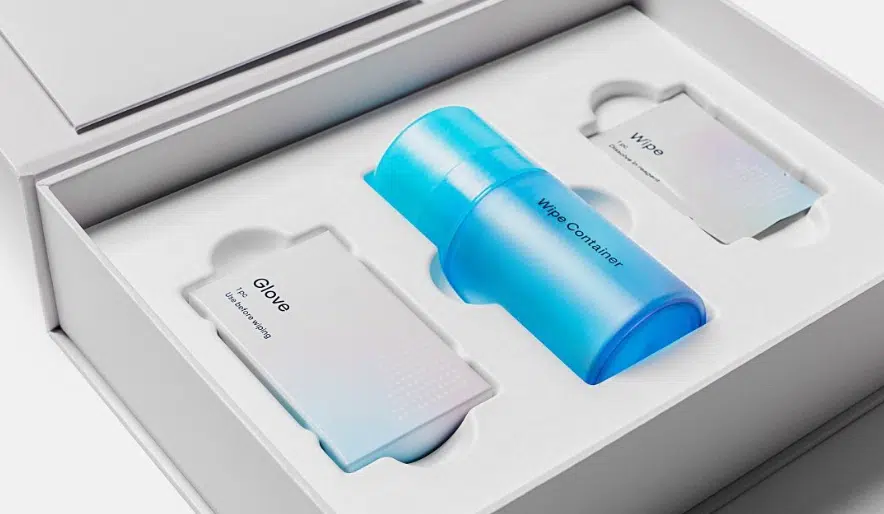 Thorne Gut Intelligence Test
At home test

Detailed analysis & plan to optimize wellness

Results displayed on easy-to-read dashboard

Results identify potential health risks

A novel and easy sample collection
Quick Facts on Thorne Gut Test
Offers at-home testing kit and monthly subscriptions

Uses whole genome sequencing to analyze your gut microbiome 

Receive actionable recommendations on how to support your digestive health

Test requires stool samples

Test not FDA-approved
How Does Thorne Work?
Step 1 – Order and Activate Your Test: You'll receive your kit through mail. This summary review focuses on the Gut Health Test.
Step 2 – Collect sample: Thorne only offers at-home test kits, so you collect the sample yourself. Collect stool for the Gut Test.
Step 3 – Send back the samples for lab testing: Thorne uses metagenomic sequencing technology to analyze your gut microbiome DNA. Your results are reviewed by an independent, board-certified physician. Within 5-6 weeks you will receive your personalized results with meaningful insights and recommendations to improve your health and wellness.
Step 4 – Order supplements (optional): Get a subscription service if you want a monthly supply of probiotics, prebiotics, or customized supplements. You can cancel or pause the subscription at any time.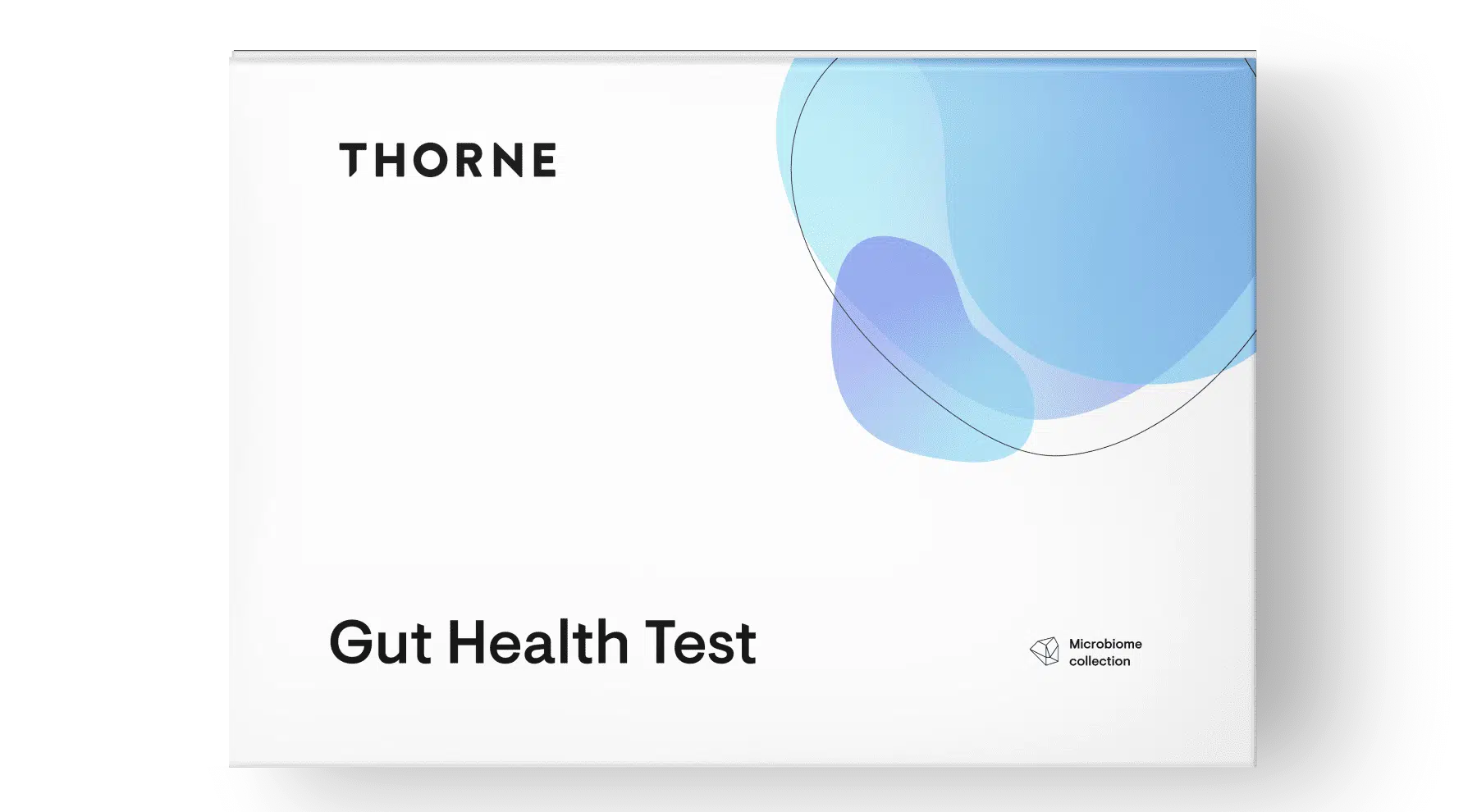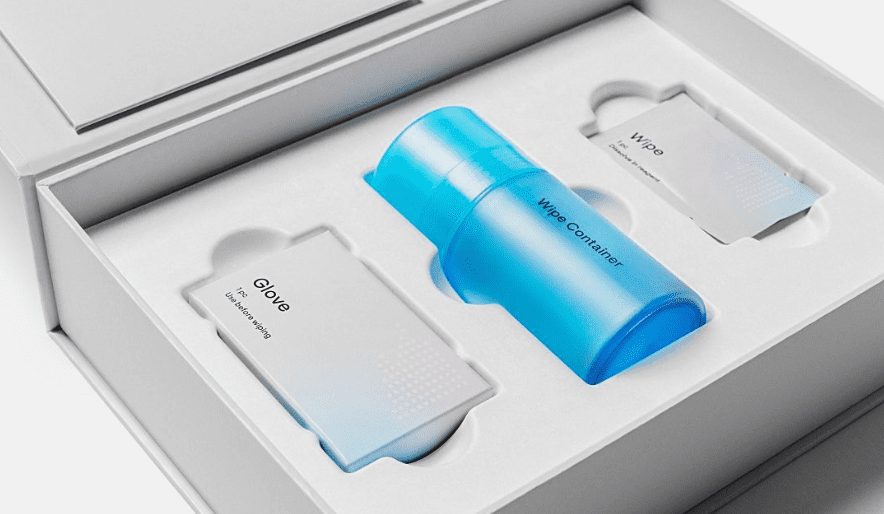 Summary
The total amount of microorganisms in your body is called your microbiome. It is so important and vital that many scientists have begun to regard it as an organ unto itself. There are subdivisions of your microbiome related to specific body parts or functions, and your gut microbiome may be the most important of the bunch. 
Thorne is one of a handful of microbiome testing companies to sell tests directly to consumers. The focus of the company provides: 1. Testing to achieve an understanding of your microbiome and 2. Personalized supplements to help optimize its performance.
Thorne's gut health test is designed to demonstrate the make-up of your gut microbiome and to help you determine the best kind of dietary changes and probiotics to use to improve your gut and overall health. They also sell probiotic blends, prebiotics, and other supplements that they recommend to users of their test. The following report is a summary of a few Thorne gut health test reviews.
Test Results
Expect your results to be available within five to six weeks from the time your sample is received. As soon as it's ready, your personalized GutBio Report will be available on Thorne's website. There are multiple parts to the report including, but not limited to: 1. Gut dysbiosis, 2. Intestinal permeability, 3. Digestion, 4. Inflammatory response, 5. Pathogen screen, 6. Microbial diversity and 7. Supplement, lifestyle and diet recommendations. The documentation you receive is relatively easy to follow. Your results will show what bacteria and other microbes were found in your gut microbiome and will include a number of numerical scores. The results of Thorne's analysis may not give you a complete picture of your overall health since they are based only on gut microbial DNA analysis, and the microbiome is only one part of a very complex digestive system. Therefore, to avoid unnecessary restrictions and potential nutrient deficiencies, it is recommended that consumers talk with a doctor or a registered dietitian before eliminating potentially nutritious foods from their diet.
Thorne Gut Intelligence Test Pros
Improved user sampling experience 

Clinician reviewed reports and provided recommendations

Includes personalized and actionable steps for improving gut health

Evidence-based program

Collaborations with Mayo Clinic and other research institutions

Offers discounted probiotic subscriptions

60-day money back guarantee for supplements and unused test kits 

Very sophisticated test using metagenomic sequencing

They offer a full line of gut health products and supplements (even for children)

Professional website

Great customer feedback and service
Thorne Gut Intelligence Test Cons
Microbiome science is still somewhat new

Additional subscription plans can be expensive

Products are not approved by the FDA

Relatively new in this space

The prices are higher than some alternatives
Gut Microbiome Test and Price
The Gut Health Test is Thorne's gut microbiome test. The Gut Health Test kit with the revolutionary Microbiome Wipe, makes stool sample collection convenient and simple, improving the user experience while providing the user with cutting-edge analyses and personalized results with increased efficacy. The Microbiome Wipe is made from a biodegradable polymer that breaks down in a provided testing solution that preserves the user's DNA and sets the foundation for the comprehensive recommendations delivered following sample analysis. The Gut Health Test provides a detailed analysis of factors related to digestion, inflammation, the nervous system, immune function, and the presence of pathogens. By integrating results of the test, Thorne offers a personalized action plan that targets gastrointestinal health and optimizes wellness. Once the lab receives the sample, results typically take 5-6 weeks to be processed. Customers will receive an email when their results are ready. They can access their report through their online account. 
Thorne uses metagenomic sequencing followed by a proprietary, multi-omic artificial intelligence platform called Onegevity Health Intelligence to analyze the abundance of different microbes in your gut in order to determine how they relate to your overall health. They also have your results analyzed by a board-certified physician and use this information to generate personalized diet, lifestyle, probiotic, and supplement recommendations to improve your gut and overall health. Thorne explicitly points out that their products are not intended to diagnose, treat, cure, or prevent any disease. If you're concerned about any gastrointestinal symptoms or any other health concerns, you should speak to your health care provider.
The Gut Test and written recommendations typically cost $198. This puts the cost of the test kit in the upper tier compared to competitors. The test is not covered by insurance although it is eligible to be covered under HAS/FSA. The results they offer and their ability to turn those into probiotic, lifestyle, and supplement recommendations, while limited in scope, may be considered by some to be a good value over some of the other gut microbiome test offerings. However, the subscription costs for the probiotic and supplement products can be substantial even with the discounts. Some people have experienced noteworthy differences thanks to those supplements, so it could be worth the additional costs.
More on Thorne
Thorne (Thorne HealthTech) is a health and wellness company that supports customer health through a line of tests and supplement products that address the specific area of need for the individual customer. Thorne was founded in 1984 with the mission to create nutritional supplements that were deserving of respect. The founding team understood that part of the reason why consumers were suspicious of supplements was due to the manufacturers who were making them. They weren't being made with integrity and transparency. Determined to change the landscape of the supplement industry, Thorne set out to create a product that no one else was making. One that health care practitioners and their patients could feel confident in. They focused on investing in sourcing exemplary ingredients, perfecting their manufacturing processes, and conducting clinical research. Currently they produce testing for a variety of wellness goals and numerous supplements to support those goals.
They produce an at-home gut microbiome test and numerous probiotic, prebiotic, and supplement blends to support gut health. They are also the first company to market a user-friendly Microbiome Wipe that could revolutionize the testing experience. This innovation makes stool sample collection convenient and simple. Your gut microbiome is made up of the microscopic bacteria, fungi, and other living organisms that reside in your large intestine. A healthy gut microbiome is essential for supporting gut health, and overall health.
The company allows customers to mail in a test sample to analyze their gut microbiome, suggests health and wellness changes, and recommends personalized probiotic and supplement blends to meet their specific needs based on their gut test results. You can also purchase supplements from Thorne without taking their gut health test and they offer health quizzes that use your answers to guide you to the right supplements for your specific needs. With the increasing popularity of probiotics and the consumption of more whole foods, interest in balancing one's gut microbiome has been on the rise. Something to keep in mind, the scientific and medical evidence regarding the microbiome, microbiome testing, and probiotic supplementation may not fully support all of the claims Thorne makes about what its tests and probiotic supplements can do.
Brand Reputation and Customer Reviews
Thorne (Thorne Research) is not accredited by the Better Business Bureau (BBB) and has a business rating of A+ and 1-star customer rating. The rating and reviews are not necessarily specific to the Gut Health Test or gut-related supplements.
Thorne earned a 3.8/5 star review from 4 customer reviews on Trustpilot. These reviews were not necessarily specific to the Gut Health Test or gut-related supplements. Most customers indicated that the supplements were worth the money and time and that they received valuable information. The poor reviews tended to report problems with their customer service. 
How Does Thorne Protect Your Privacy?
Thorne does have a Privacy Policy available on their website accessible in the FAQ section. The FAQ section also talks about their protection of your personal information based on their website security.
From the FAQ section of the website security: Thorne takes multiple precautions to protect your personal information. First, when you sign-in to your account, you sign in using a secure server connection. We use Transport Security Layer (TLS)/Secure Socket Layer (SSL), the industry standard in secure server protection. Second, your credit card information is stored by a secure, third party service provider that is owned by Visa. Third, thorne.com protects your account with a unique password that you create. 
From the Privacy Policy regarding your Personal Health Information: To provide testing services (including generating meaningful results), we request certain health and wellness information from you, including your height and weight, demographic information, health history, medication history, and dietary, sleep, and exercise habits ("Health and Wellness Information"). With your consent, we use your Health and Wellness Information, your test results, and information about the purchases you make through our Services for research, analytics, and product development purposes and to create de-identified or aggregate data that we might share with third parties for their own research and product development purposes. In addition, if you are a customer of one of our third-party partners and you use our Services as part of a promotion with that partner, with your consent, we will share your test results with that third-party partner.